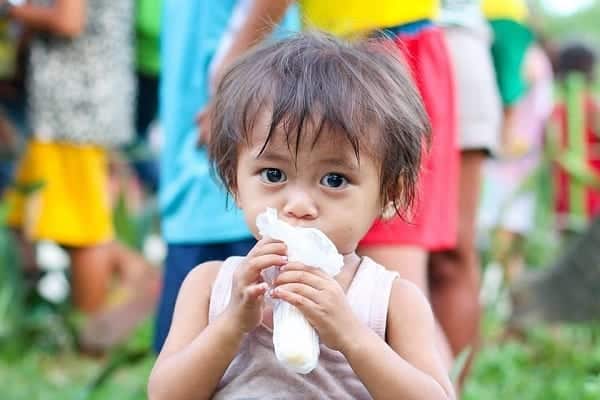 Feeding Outreach in the Philippines
Impoverished children in the Philippines are often forced to do anything they can for food. With average adults making $3 USD a week or less, they struggle to provide nourishment for their families. These children often end up scouring the dump to try to find food or materials that they can sell for food. These children often leave the dump fully drenched in the smell from the garbage due to standing in it knee high during the day. That's why they are known as the "batang basura" or "smelly" kids in the Philippines.
To help feed these children as well as let them experience the love of Christ, each week our team visits different locations (total of 7 areas), feeding 600 children a week with a healthy meal, and sharing the Gospel with them. Our local organizers are brother-in-law and sister to Dennis Alejo, President of Kingdom Legacy Ministries, Inc. They also have planted a small church next to the dumpsite, which allows the families and children to hear more Good News each week after they encounter them at the outreach sites.
Please pray for these families and Jenny and Banjo as they work to share hope to those who need it. Our goal this year is to reach 1200 children weekly and then expand the feeding at each location to multiple times a month. From there, We want to purchase the kitchen facility and begin partnering with other community organizations.